Mom and Rob came to visit (Feb 29-March 9)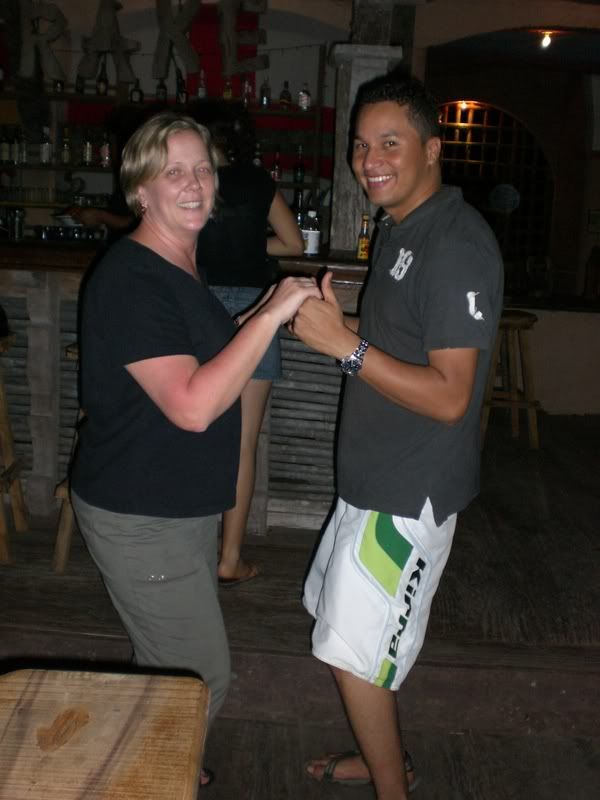 Here's Jorge, futiley trying to teach my mother how to dance.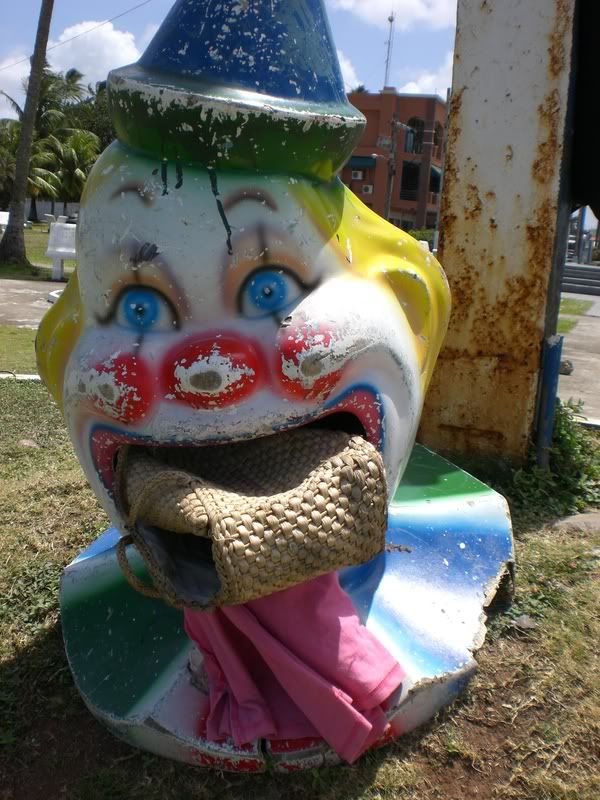 A picture of a clown statue thing that Robert took. You'll have to ask him...it was in Colón.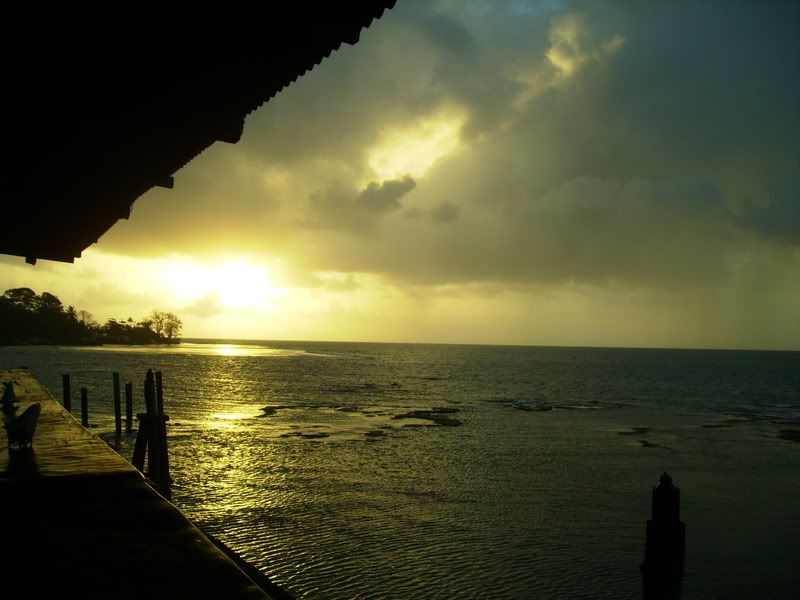 Outside some restaurant on the Caribbean coast in Portabelo.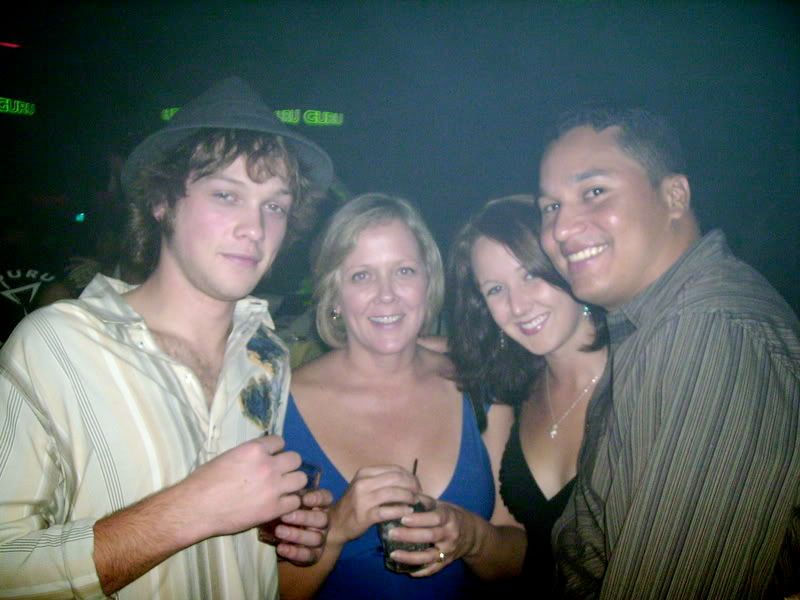 Clubbing at Guru. We took Sally clubbing.
All Volunteer Conference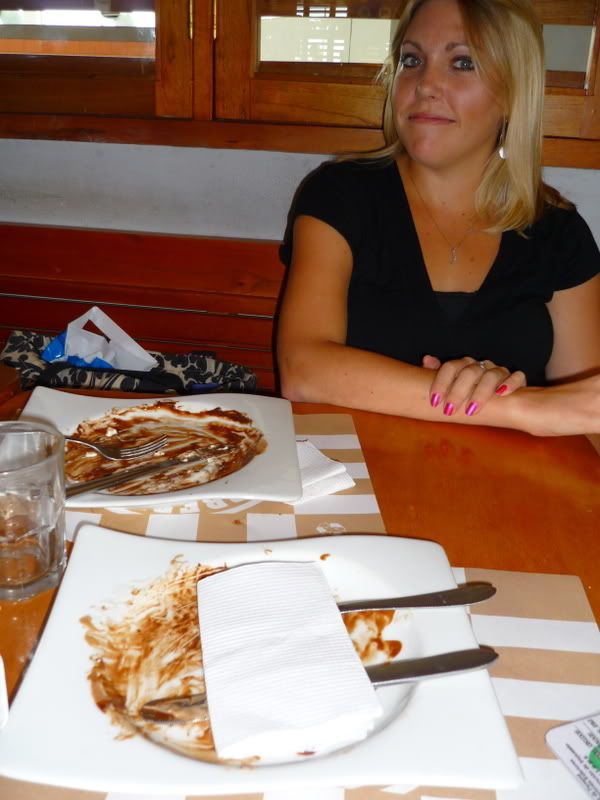 Here's when Kelly and I demolished Crepes and Waffles.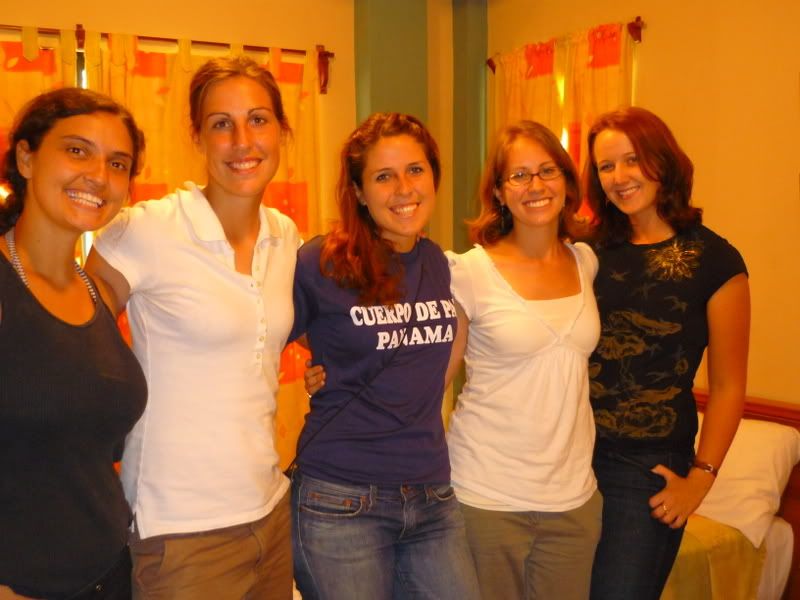 Glamour Shots in the Hotel Room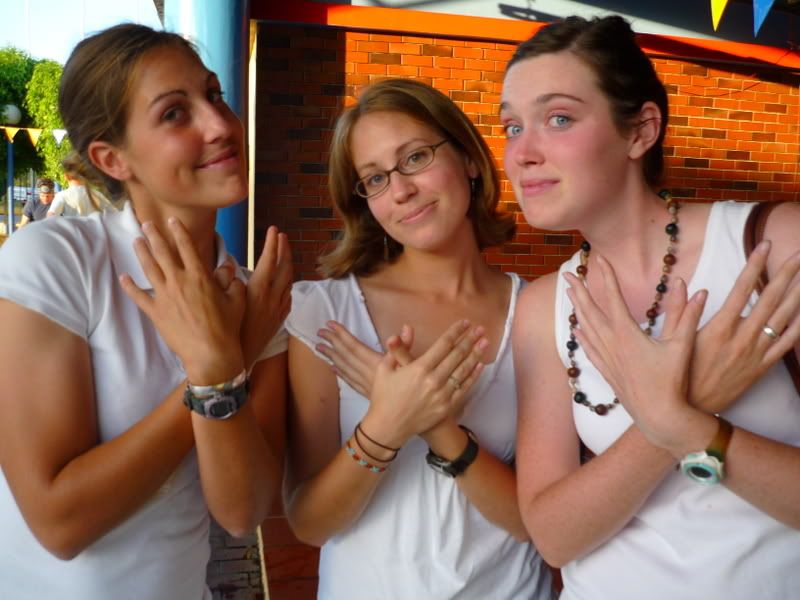 Whitney, Lydia and Jen were under the impression that, because I wore black that day and they wore all white, they were "angels" and I was a "devil."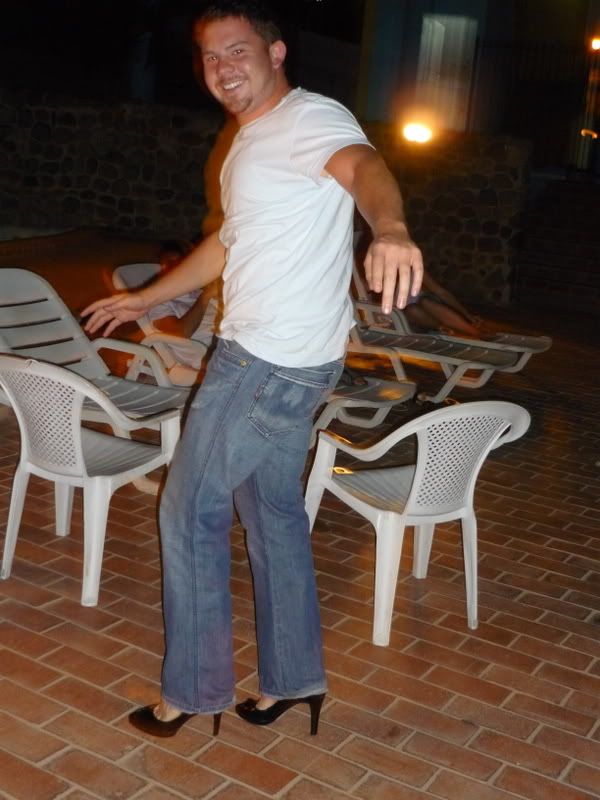 Here's Rob, wearing my newly purchased Jessica Simpson heels.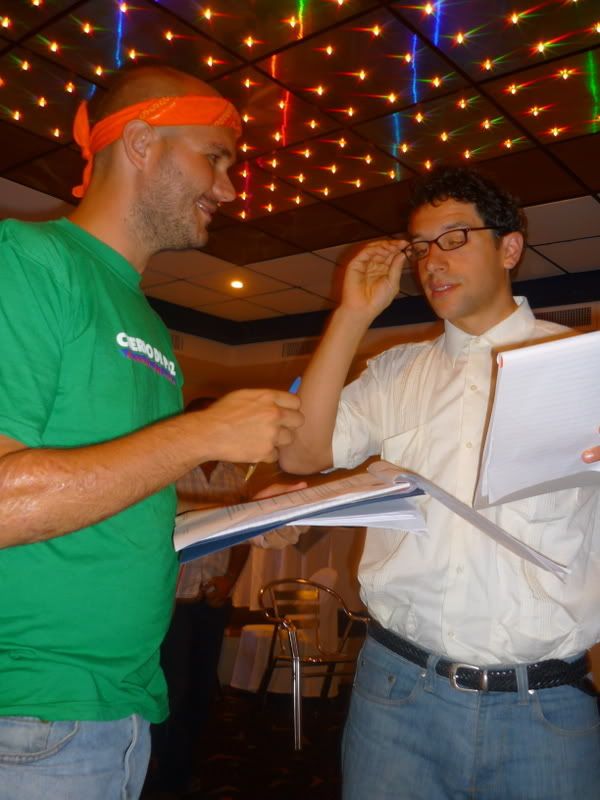 Mick directing Pete on how to convincingly act like a CED volunteer.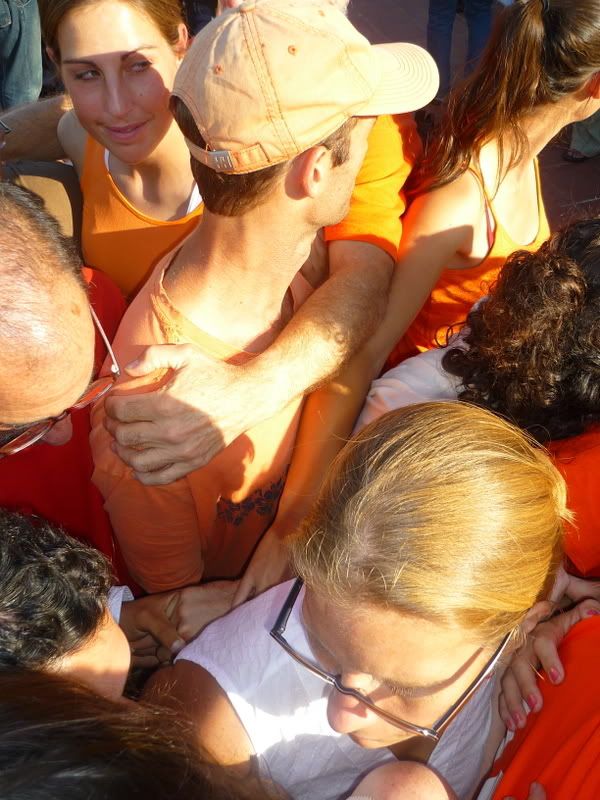 Group 60 Orange Team! I am on top of Mick´s shoulders.
I cannot salomar (which is a traditional yell that sounds like dogs barking). I ended up competing anyway. Here I am, walking away, embarrased and humbled, because I lost it for Group 60. Pete just kept on going.
Funny story: Upon teaching the verb "to want" in my English class, I asked the students what is it that Melissa wants (expecting the answer to be a car, or radio, since those are the only two nouns they should know). Jovanys's answer?
"Melissa wants...a man."